Leek Powder
US $40.00
This nutritional powder is made of organic leeks and nothing else. It makes everything taste richer. We love it stirred into soups, mixed into salad dressings, sprinkled on top of a baked sweet potato, or over rice, quinoa, and popcorn. This powder can also serve as a sneaky way to boost the nutritional value of your kids' food—or just your own.
120 g (approximately 50 servings)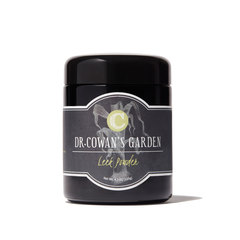 Leek Powder
How to Use
Sprinkle over savory dishes or a popcorn treat.