LIV 2 Vibrator
US $139.00
This bestselling, supremely elegant high-tech pleasure toy is truly a people-pleaser. Its streamlined look, perfect size, and conveniently rechargeable, waterproof design make it incredibly versatile for every kind of play. It also cycles through eight vibration styles, from a teasing murmur to a satisfying pulse. Truly, this will be your new favorite toy.
Silicone, ABS plastic

Length: 6.9"; Width: 1.4"; Height: 1.14"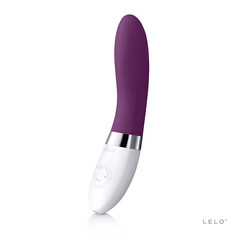 LIV 2 Vibrator