Simon & Schuster Publishing Co.
Proof of Heaven
US $24.00US $7.00 Final Sale
In 2008, Eben Alexander, M.D., an academic neurosurgeon for over twenty-five years, including fifteen years at the Brigham & Women's Hospital, Children's Hospital, and Harvard Medical School in Boston, fell into a deep coma and was given a 10-percent survival rate from his doctors. Not only did he shockingly recover, he reported a profound near-death experience while his brain was completely shut down. In this fascinating read, Dr. Alexander shares his story—and his struggle—with coming to terms with the often-controversial subject of life in the after-life.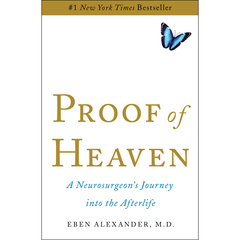 Proof of Heaven