Simon & Schuster Publishing Co.
The Seat of the Soul
US $17.00
An advocate for taking charge of your own life, Gary Zukav tackles big questions (Why are we here?) and offers up a fantastic overview of the human condition, examining everything from the purpose of the soul to its continuation after death, along with how our conscious intentions work to shape our realities. Divided up into short chapters like evolution, karma, and relationships, Zukav gives practical advice on how to accept your inner potential and create authentic power to achieve spiritual transformation.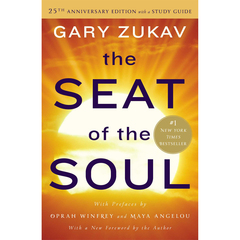 The Seat of the Soul